Gavin N.

Manning
*
* Practicing through a Law Corporation
CONTACT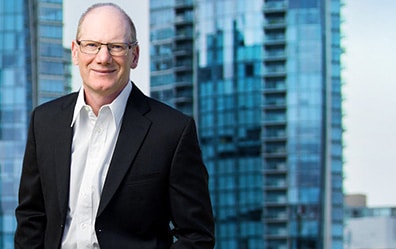 t:
604.669.3432 Ext. 9043
604.669.3432 Ext. 9043
gmanning@patentable.com
My V-Card
Connect with me
Refer

Gavin
Biographical Details

Case Studies

News & Recognition

Associations

Speaking Engagements
Gavin Manning has practiced intellectual property law for over 25 years. He assists clients with all aspects of identifying, protecting, and benefitting from their intellectual property, with a particular emphasis on securing patent protection, challenging patents, opining on patent matters, and advising on transactions and licensing. Gavin has extensive experience in protecting intellectual property around the world and managing large IP portfolios.
Gavin represents a broad client base ranging from individual entrepreneurs and start-up companies to universities and domestic and international corporations. He enjoys working for clients who see intellectual property as being mission critical.
Gavin has helped clients evaluate and secure intellectual property protection for technologies including devices for improving the quality of service in internet communications, medical devices, supercomputers, medical ultrasound systems, electronic displays, downhole tools, computerized printing technology, and many others. His preferred areas of technology include optical, electronic and electromechanical systems, mechanical devices, and computer-related inventions. He is personally passionate about large machines, metalworking, welding, and high power electrical systems.
Gavin graduated from Simon Fraser University (SFU) with a Bachelor of Science Degree with Honours in Physics (1983) and from the University of British Columbia with a Master of Science Degree in Physics (1987). During this time, Gavin worked on a dairy farm doing all manners of work from cow milking to repairing farm equipment and as a research technician at SFU's Energy Research Institute.
Associations
Law Society of British Columbia
Canadian Bar Association
Intellectual Property Institute of Canada
American Bar Association
American Intellectual Property Law Association