Todd A.

Rattray
*
Partner

B.A.Sc. (Engineering Physics (Electronics))
* Practicing through a Law Corporation
CONTACT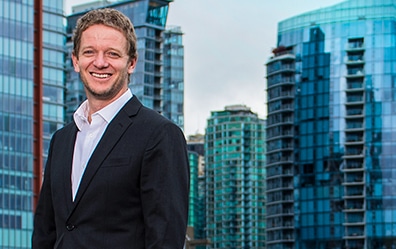 t:
604.669.3432 Ext. 9041
604.669.3432 Ext. 9041
trattray@patentable.com
My V-Card
Refer

Todd
Biographical Details

News & Recognition

Associations

Speaking Engagements
Todd Rattray is a partner of the firm. His practice focuses on providing intellectual property advice to members of the Pacific Northwest's science and technology community. Todd has lectured on various aspects of intellectual property and technology law at the British Columbia Institute of Technology, the University of British Columbia, and the University of Victoria. Todd has also been a presenter for Continuing Legal Education, teaching other British Columbia lawyers and professional about intellectual property. Todd's areas of experience include:
preparation and prosecution of US, Canadian and international patent applications – primary recent technical areas of experience include optics, optical devices and displays, electronic devices and systems, computer-implemented technologies, micro-electronics and fabrication, power electronics, medical devices, medical products, diagnostics, biomechanical and biomedical engineering, material science, financial modeling, construction arts, and manufacturing processes and products
trademark applications, searching and related opinions
strategic counseling of clients about IP portfolio planning, development and management
patent validity and infringement opinions and freedom-to-operate and design-around recommendations
intellectual property-related aspects of sophisticated commercial transactions, including due diligence investigations and opinions
technology transfer and licensing negotiations and agreements
In his spare time, Todd enjoys sports of almost every description, particularly if they afford an opportunity to be outside.
Called specifically as "star attraction" in Intellectual Asset Management (IAM) 1000
Associations
Law Society of British Columbia
Canadian Bar Association
Intellectual Property Institute of Canada (IPIC)