Paul

Smith
Partner

B.Eng (Electrical)
CONTACT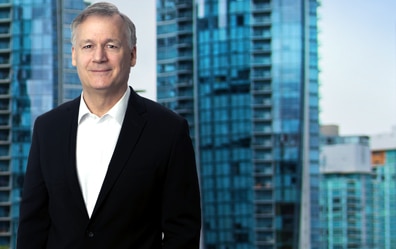 t:
604.669.3432 Ext. 8935
604.669.3432 Ext. 8935
psmith@patentable.com
My V-Card
Connect with me
Refer

Paul
Biographical Details

News & Recognition

Associations

Publications

Speaking Engagements

Community Involvement
Paul believes in professionalism and in providing prompt and effective advice, advocacy, and services to the firm's clients. He enjoys litigating intellectual property cases and handling difficult patent prosecution cases, like those relating to computer-implemented inventions.
He has proven himself a serious and tenacious litigator in the Federal Court, the Federal Court of Appeal, the British Columbia Supreme Court, the British Columbia Court of Appeal, and, earlier in his career, the Ontario courts. Paul has acted as an officer of the court in his capacity as an Independent Supervising Solicitor on the execution of an Anton Piller Order.
Fluently bilingual, Paul easily pleads in French when the need arises.
An avid sportsman, Paul was a competitive curler in his younger years, dabbled in skydiving and paragliding, and presently plays hockey or squash a few times a week. He also enjoys tennis whenever friends are available and is a kiteboarder.
Associations
Consistently recognized by Best Lawyers for Canada, Intellectual Property Law
Engineers and Geoscientists British Columbia (P. Eng.)
Professional Engineers Ontario (P. Eng.)
Institute of Electrical and Electronic Engineers (IEEE)
Fellow, Intellectual Property Institute of Canada
Member, AIPPI
Patent and Trademark Association of British Columbia (Chair, 1992-93)
Litigation Committee, Intellectual Property Institute of Canada (misc. 1995-2012)
Patent Legislation Committee, Intellectual Property Institute of Canada (misc. 2006-2011)
International Trademark Association, Co-chair, Trans Pacific Partnership Sub-committee (Free Trade Areas, 2014-2015)
Board of Directors, Association des Juristes D'Expression Francaise de la Colombie Britannique, 2016-2018
Publications
Infringing Use as a Defence to Infringement Feb. 2019
DMCA Notices Interdict Online Distribution of Infringing Software Dec. 2018
Google Forced to Assist in Anti-piracy Effort April 2018
Equustek Case — US District Court overrules SCC? Nov 2017
Don't Feed the Trolls! June 2017
Litigation Privilege Applies between Adverse Parties July 2017
Speaking Engagements
Guest Lecturer – Engineering Engineering Law and Ethics Simon Fraser University — 2020, 2021
 You can have a Great Idea, but can you "own it"? Societe de Developpement Economique (C.-B) and the Association des Juristes d'Expression Francaise (C.-B.), April 2020
Community Involvement
Moot Court, Association des Juristes D'Expression Francaise de la Columbie Britannique, 2016-2019
Access Pro Bono, 2018-2019