David J.

McGruder
*
Partner

B.Sc. (Chemistry)
* Practicing through a Law Corporation
CONTACT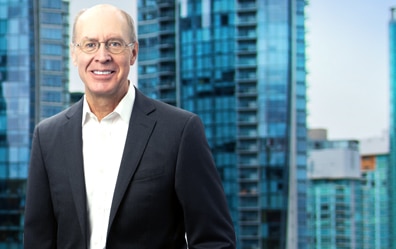 t:
604.669.3432 Ext. 9040
604.669.3432 Ext. 9040
dmcgruder@patentable.com
My V-Card
Refer

David
Biographical Details

News & Recognition

Associations
David McGruder is a partner of the firm and has practiced intellectual property law for over 30 years. David's patent practice covers a wide range of technologies, including food and drug processing, water treatment, environmental remediation, oil and gas technology, chemical processing and products, mineral recovery, machinery and construction products. He acts for clients that include individual entrepreneurs, start-up companies, and national and international businesses. He has extensive experience in protecting intellectual property around the world and managing large IP portfolios.
David has represented the firm's clients in patent, trademark and unfair competition litigation in the Federal and British Columbia Courts.
Prior to attending the University of Toronto Law School, David practiced as a chemist. He was called to the Ontario Bar in 1984 and to the British Columbia Bar in 1995. David is a winner of both prizes awarded in the Canadian Patent Agents Examinations; the J. Edward Maybee prize for highest results and the Marie F. Morency Memorial prize for the highest proficiency in draftsmanship.
David has served as a member of the Canadian Patent Agents Examining Board and was for many years an adjunct professor of the Faculty of Law of the University of British Columbia, lecturing on trademark law.
Associations
Law Society of British Columbia
Canadian Bar Association
Intellectual Property Institute of Canada (IPIC)
International Trademark Association (INTA)
International Association for the Protection of Intellectual Property (AIPPI)