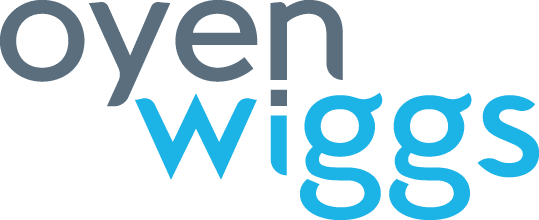 Established in 1977, Oyen Wiggs is a Vancouver-based independent intellectual property boutique law firm. We are experienced patent lawyers with a variety of technical backgrounds that provide us with the insight to help our clients define and protect their innovations. Through our wide-reaching network of foreign associates, we advance our clients' interests around the world.
We practice intellectual property law exclusively and deal with the full range of legal matters in this field – including patents, trademarks, copyrights, industrial designs, trade secrets, computer and internet law, technology transfer and licensing, and related litigation.
Lawyers in our firm have advanced technical training in fields including engineering, physics, software, electronics, chemistry, and biotechnology. Given our diversity of technical expertise outside of law, we have the foundation of knowledge required to work effectively with our clients to understand and protect their innovations. Our lawyers are ready to roll up their sleeves and learn all they can about your invention to assist in your company's success.
We help clients ranging from entrepreneurial start-ups to multinational enterprises in protecting their intellectual property assets. As a mid-size firm, we are small enough to cultivate personalized client-lawyer relationships, but also large enough to have the breadth to handle a wide range of IP matters to continue to meet your requirements as your business grows and evolves.
Whether you are foreign associate or multinational corporation seeking assistance in Canadian intellectual property matters, or a local start-up company or university, we would welcome the opportunity to learn more about your innovations and how we may be able to work with you to protect them.
In addition to providing a full range of legal services relating to intellectual property, our firm is also active in the community. Our firm sponsors a team of students from the University of British Columbia to participate annually in the Oxford International Intellectual Property Moot, and our lawyers regularly educate small business owners about intellectual property through seminars hosted by Small Business BC.
Our firm's legal name is Oyen Wiggs Green & Mutala LLP.  Oyen Wiggs Green & Mutala LLP is a registered limited liability partnership (LLP) established under the laws of the province of British Columbia, Canada. A partner in a British Columbia LLP is not personally liable for any debt, obligation or liability of the LLP merely because that person is a partner in the LLP, and is not personally liable for an obligation under an agreement between the LLP and another person. The fact that a partnership is a British Columbia LLP does not relieve a partner of liability for the partner's own negligent or wrongful act or omission, or for the negligent or wrongful act or omission of another partner or an employee of the partnership if the partner knew of the act or omission, and did not take the actions that a reasonable person would take to prevent it.  Our standard terms of engagement are available here.